Leave A Legacy
Buy A Brick
Recognize a loved one, relative or friend in a special way. You are invited to purchase a commemorative brick which will be permanently displayed. Bricks make great gift ideas too! By purchasing a brick you will be supporting our annual campaign to raise funds for continued restoration and preservation. You will receive a certificate of recognition.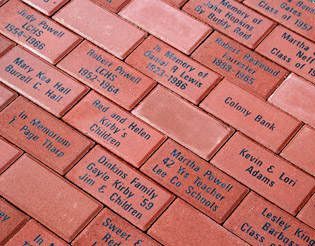 Buy a Brick
Please click below to download the Buy a Brick .pdf form. You may print it out, fill the form out, scan it in, and send it to us at info@grandtraverselighthouse.com
You may also mail the form to us at our mailing address:
Grand Traverse Lighthouse
PO Box 43, 15500 N Lighthouse Pt Rd, Northport, MI, 49670
Get Involved
Become a member of the Grand Traverse Lighthouse Museum and receive benefits such as free admission to the museum (for members and their guests), discounts in the Lighthouse Gift & Camp Store, a quarterly newsletter, and more.