The Grand Traverse Lighthouse has been restored and is open to the public. Visitors can tour the restored keepers dwelling and climb the tower for a magnificent view of Lake Michigan and Grand Traverse Bay. The Lighthouse sits inside Leelanau State Park.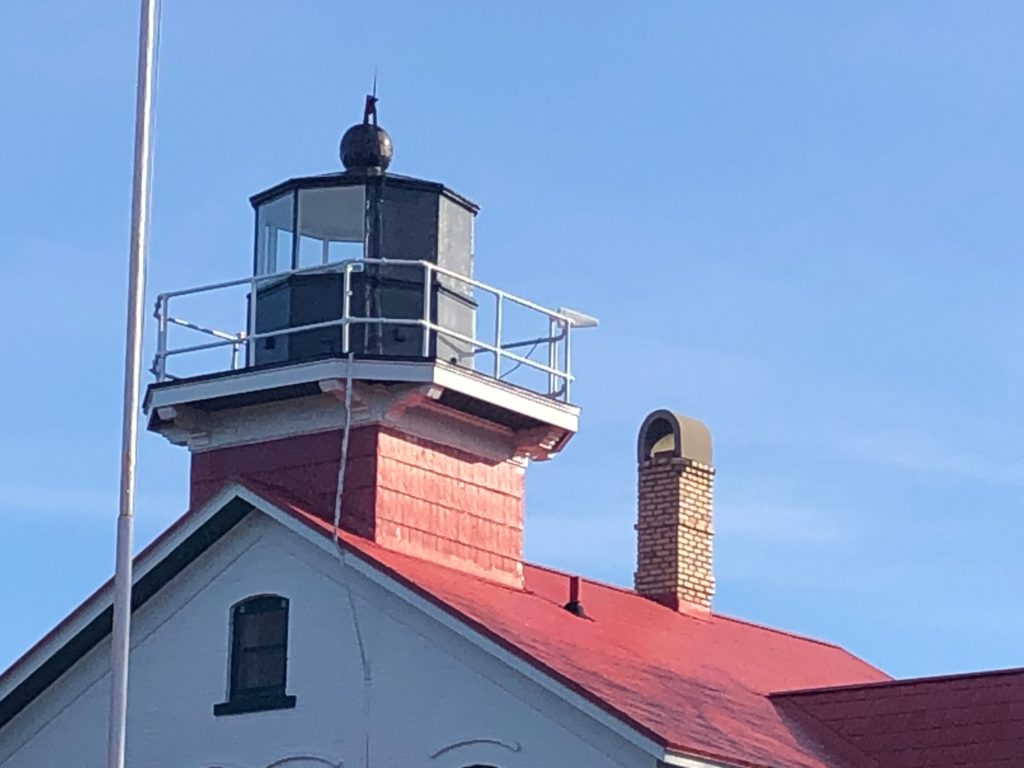 LIGHTHOUSE TOWER to REOPEN!!
The Grand Traverse Lighthouse Museum will reopen the lighthouse tower on Wednesday, April 28, 2021. Safety protocols will be in place in order to climb.
1. Masks are required at all times.
2. Hand sanitizer stations will be located at the base of the spiral staircase, on the tower landing and in the tower.
3. A volunteer will be stationed at the base of the spiral staircase to admit household groups (2-4) at a time.
4. The tower door with screen will be open to vent air along with a fan.  
Lake Michigan Aircraft Carrier Exhibit 
During WWII, there were two aircraft carriers training in Lake Michigan.  One came into Grand Traverse Bay in August of 1943.  Learn the story of the 17,000 men who trained aboard these carriers and the secret drone project in Traverse City.