~Guiding sailors and their vessels for 164 years~
The Grand Traverse Lighthouse is on the State and National Historic Register.  It is an active aids-to-navigation with a working fog horn used for demonstrations.  The lighthouse and grounds have been lovingly restored to a museum showcasing the life of a lighthouse keeper and family, circa 1920′s – 1930′s. We are located at the tip of the Leelanau Peninsula, on the grounds of beautiful Leelanau State Park.  MI State Park Passport is required.
Heroes On Deck:  World War II on Lake Michigan         Saturday, May 21 @ 7 p.m.
During World War II, just off Chicago's shoreline, the US Navy trained over 15,000 carrier pilots on two makeshift "flattops," both former, coal-fired, side wheel passenger steamers.
Not every pilot landed successfully on the pitching decks of the USS Wolverine and USS Sable and many aircraft went to the Lake bottom.
This is the story of the recovery of those rare warbirds and the ingenious training program that changed the course of the war in the Pacific.
Join the Grand Traverse Lighthouse Museum in hosting this amazing documentary on May 21, @ 7 p.m. at Scholars Hall, at NMC in Traverse City.  Tickets are $12 per person.  Call 231-499-1787 for reservations or purchase here through My North Tickets:
Heroes On Deck Documentary Tickets 
An Afternoon at the Light, March 19 @ 1 pm.
Join Stef on a custom tour through the lighthouse and hear history come alive. Drink and hors d'oeuvres will be served. Each participant will receive a lighthouse print. The tour is limited to 25–$17 for non-members, and $15 for members. Call 231-499-1787 for reservations, or purchase through here through myNorth Tickets:
March Afternoon at the Lighthouse Tickets
____________________________________________________________________________________________
Due to popularity, the Lake Michigan Aircraft Carrier Exhibit will continue for the 2016 season (with some key additions). Plan your visit now!
This exhibit is partially funded by the Michigan Council for Arts and Cultural Affairs. Your donations are gladly accepted!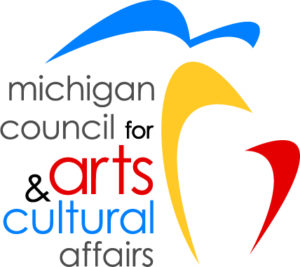 ___________________________________________________________________________________________
Do you receive our newsletter? We invite you to sign up now, for the latest on lighthouse news and events. We'll even give you plenty of notice to reserve Lobsterfest tickets for next year!